Housing Starts/PPI 8.30am ET

Fed Minutes 2pm ET

Ukraine News Dominating Wires (24 dead)
China consumer confidence hit new record

Stock traders watchlist: TSLA, P, GMCR, SCTY, AAPL,

UK Unemployment rises to 7.2%
I'm getting a case of deja vu here but Coffee and Natural Gas continue to light up my watch-list up 3.42% and 6.76% respectively!
Ukraine violence is getting serious, with the EU convening an emergency meeting to discuss possible sanctions. (Emerging markets contagion theme)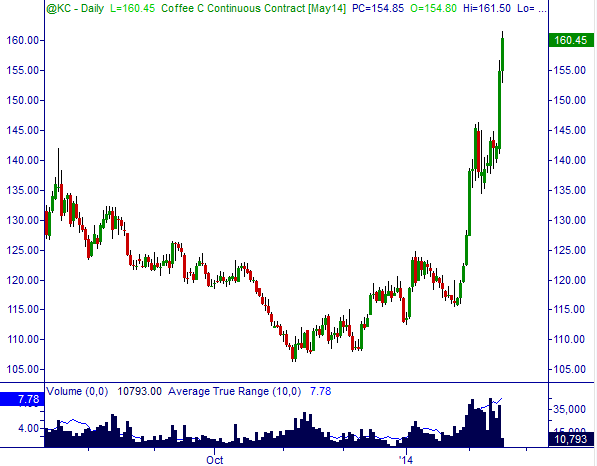 All eyes on TSLA this evening for earnings. The short float is still a huge 33% and with the stock trading at all time highs >$200 it's going to be an interesting earnings release.
We have a selection of key data today at 8.30, with the big one FOMC minutes at 2pm. The committee voted to cut back the purchase program by $10bln and these minutes will give us an insight into what the officials are thinking.
Overnight the US indices traded lower and below yesterdays low (excluding NQ) ranges are relatively low so far, maybe it's a fed waiting game…
Good trading, focus on the risk.
Market Ranges – Data taken from first trading day of 2014 to 14th February 2014, updated each Monday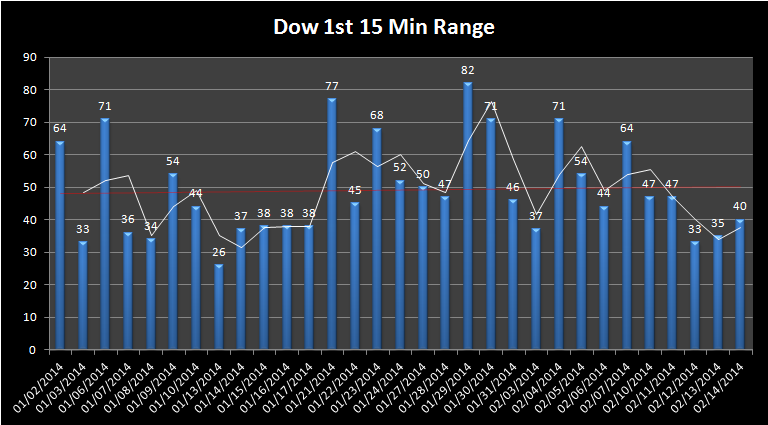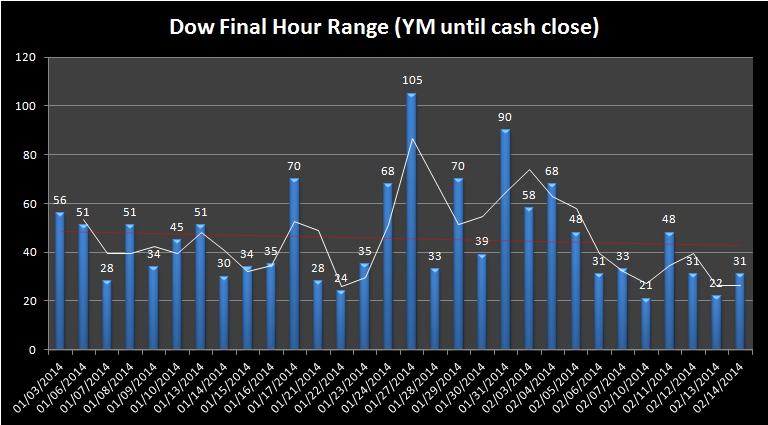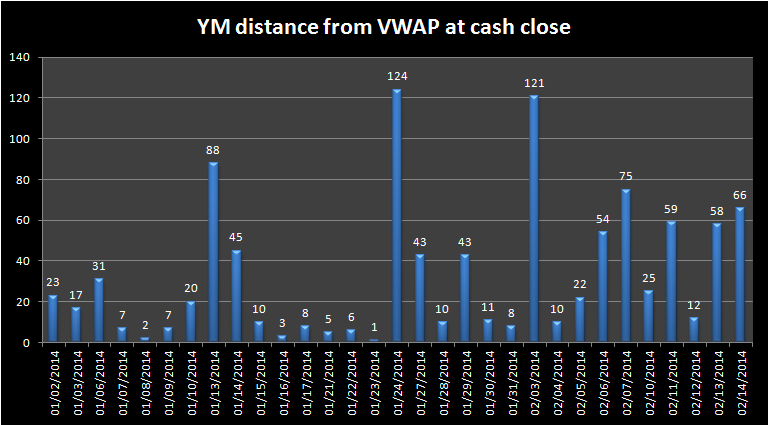 Advertisement
Advertisement