CPI, Jobless @ 8.30AM ET

Flash PMI @ 8.58AM ET

Philli Fed @ 10AM, Gas + Oil Inventories 10.30 , 11AM ET
China flash PMI misses 48.3 (see graph)

Stock traders watchlist: TSLA, FB, WMT

FB buys whatsapp for $19bln
Facebook has just spent $19bln on whatsapp messaging service. With that money Zuckerberg could have chosen from 275 S&P 500 companies that have a lower market cap!
China flash PMI misses again, coming in at 48.3, see what happened last time China flash PMI missed below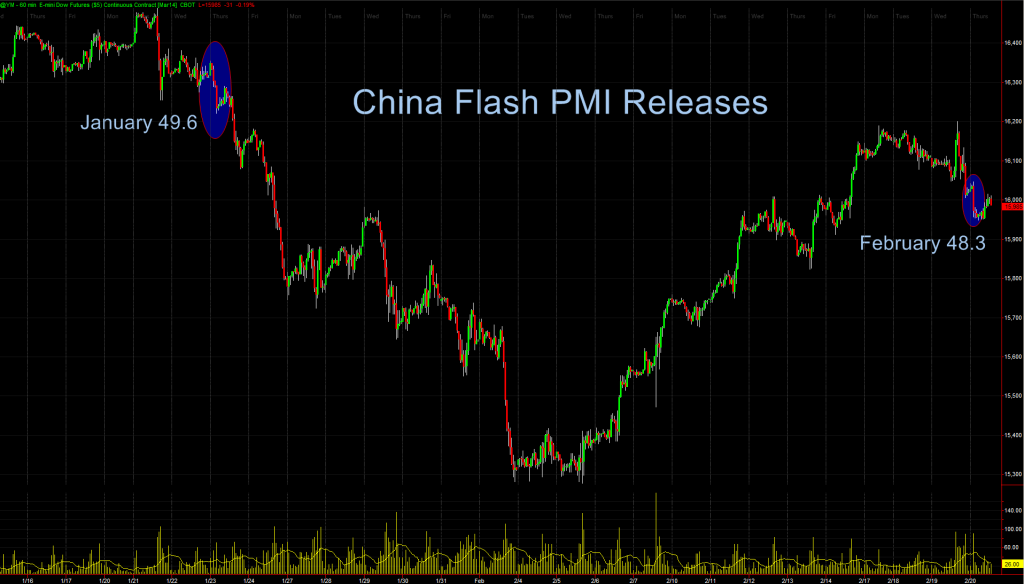 TSLA smashed earnings expectations, saying they will increase production of the model S to 1000 vehicles per week. After a delayed reaction shares shot up to $225, they've eased back to $215 as I type. (Reminder – TSLA has a 34% short float…..ouch)
It's a busy data card today with risk events scheduled for 8.30, 8.58 and 10.00AM. Followed by natural gas inventories at 10.30 and crude oil at 11.00am.
Overnight the markets have felt the pressure of the China PMI number. The DAX is down 115, NQ, YM and ES are all gapping lower.
Good trading.
Market Ranges – Data taken from first trading day of 2014 to 14th February 2014, updated each Monday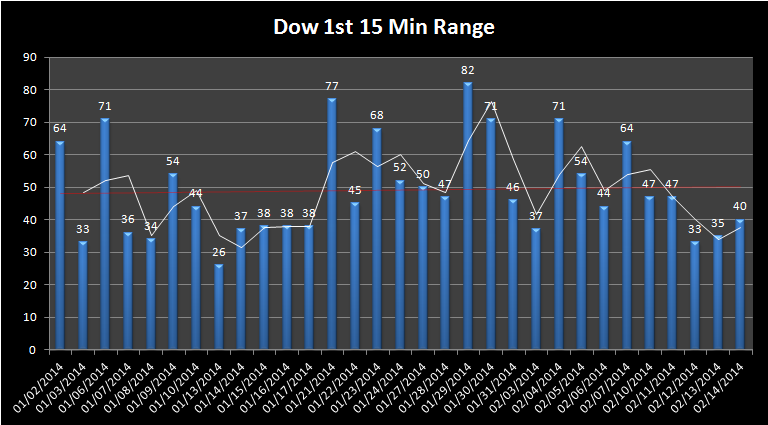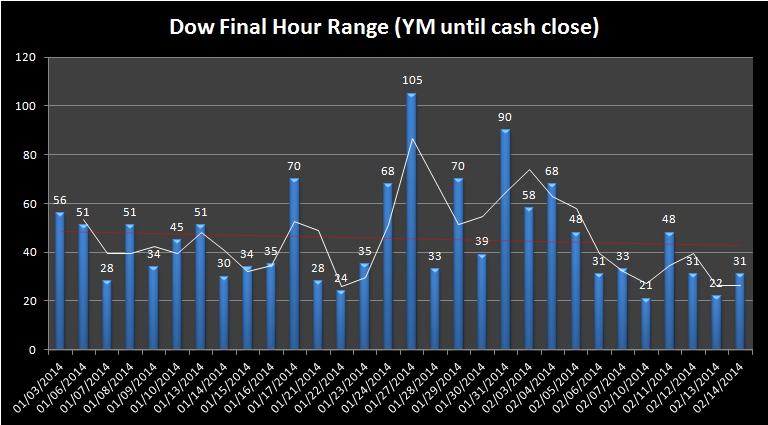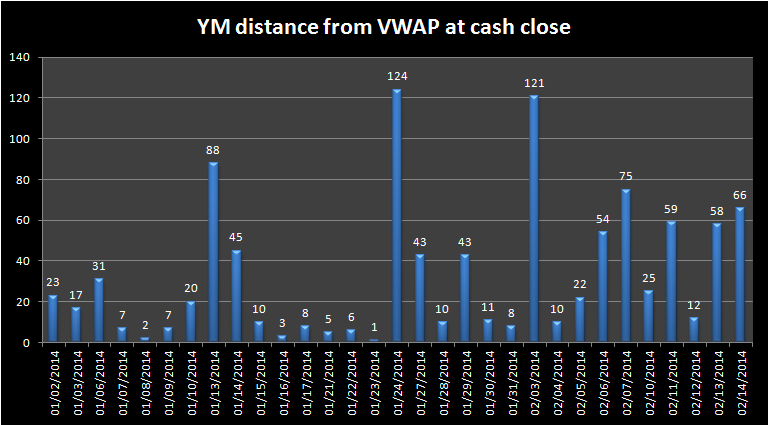 Advertisement
Advertisement