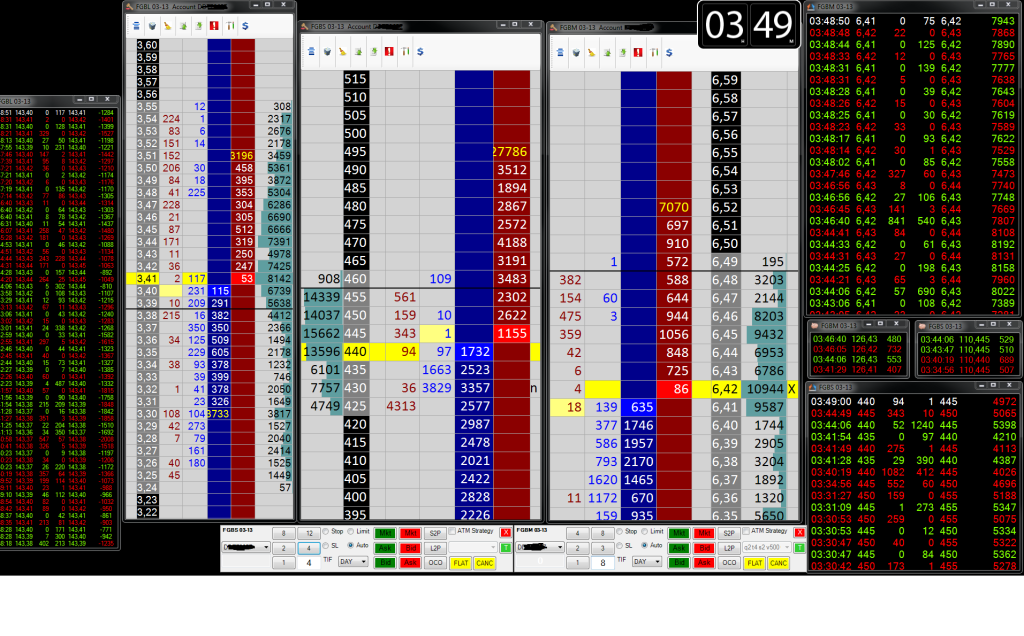 I´m in constant hunt for reducing cost and optimize my trading experience. Since September 2012, I´ve been using NinjaTrader platform with Jigsaw Depth&Sales indicator, CQG as my execution platform and DTN IQFeed as my data feed provider.
I´ve been more than happy with my configuration, except that the CQG and Jigsaw combination hasn´t been optimal, although very good.
From now on, it´s possible to execute from Jigsaw. I´ve been on the beta program for JigsawTrading and have had the honor to try it out for a while. It´s awesome.
I´ve been using NinjaTrader free version until now, but I decided to buy a life time license for $995. You have to own NinjaTrader to be able to trade from it.
My broker is DeepdiscountTrading and they offer together with NinjaTrader, TT Feed, for free. TT Feed is an extremely fast and reliable feed.
Only issue with my setup now is that, I don´t have access to historical data, except for Kinetick End of Day data, that comes free with NinjaTrader. You can get historical data from NinjaTrader if you upgrade to a MultiBroker license ($500 extra). Since I only scalp nowadays, I don´t really need historical data anyways, but I still have the option to upgrade if I´d like to have it in the future.
Summary:
My platform is exactly how I want it
My monthly&yearly cost is $0 (Ok, I purchased NinjaTrader for $995 and Jigsaw $349)
My commission rate is $0.5 per side on T-Notes and $0.15 per side for TT Feed.
Too good to be true? It seems not, actually.
/J