New Home Sales 10am ET

Crude Oil Inventories 10.30am ET

Chinese Yuan still weak
Natural Gas continues to weaken

Stock traders watchlist: TSLA, SCTY, FSLR, SODA, BBRY

First Solar missed earnings expectations
If you're a YM trader 16150 plus or minus 10 ticks will be very familiar to you. It's played a key role in the markets almost every day for the past 7 trading days.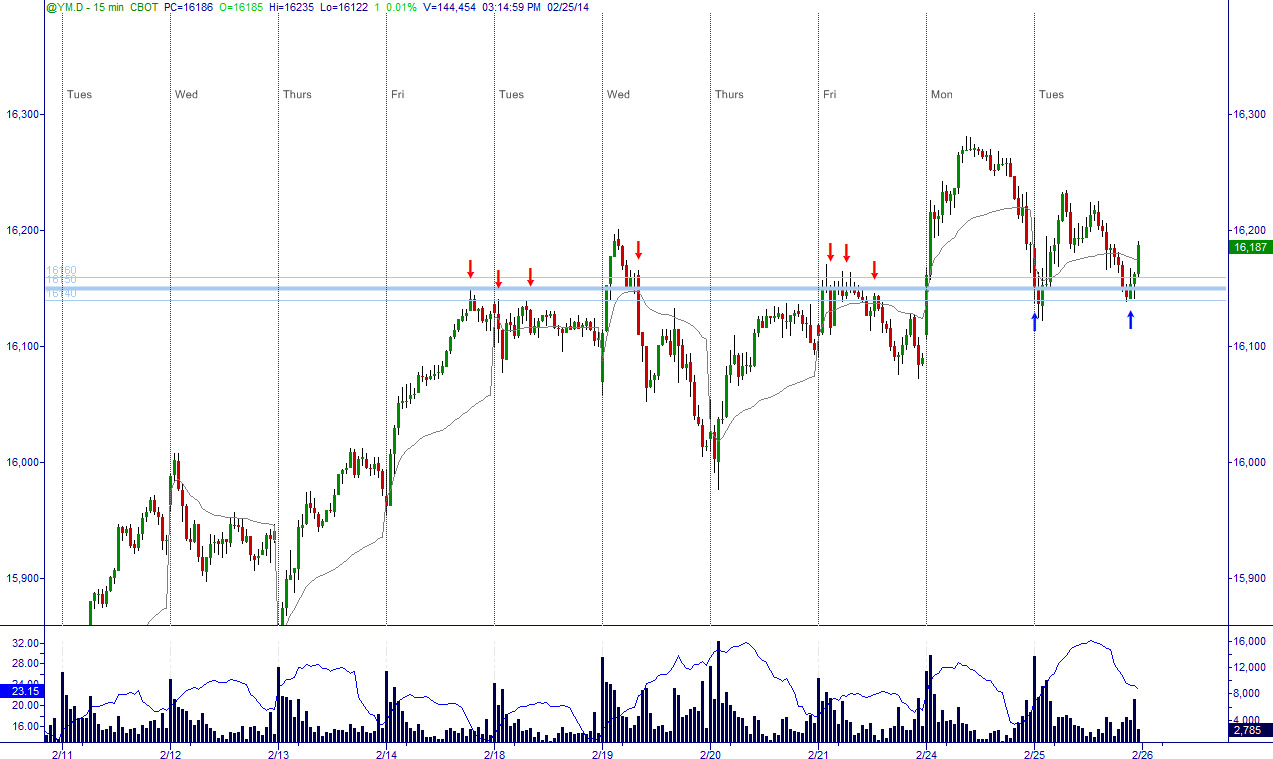 The key question now is, was yesterdays consolidation above 16150 a precursor for another test of highs or not? The overnight session has come no where close. But yesterdays high has pretty much capped the overnight action so far.
Bearish news flow seems to have been halted for now, I'm not seeing much from the emerging markets theme, China or taper. That doesn't mean it's all fixed but without these bearish news flashes support gets tested less.
April Natural gas continues to sell off -4% after the March expiry. As an index trader you tend to forget sometimes about how exaggerated supply and demand can become when you actually NEED the markets physical representation rather than just buying because you think it's going up. Natural Gas and Coffee are great recent examples.
Good trading all,
Market Ranges – Data taken from first trading day of 2014 to 21st February 2014, updated each Monday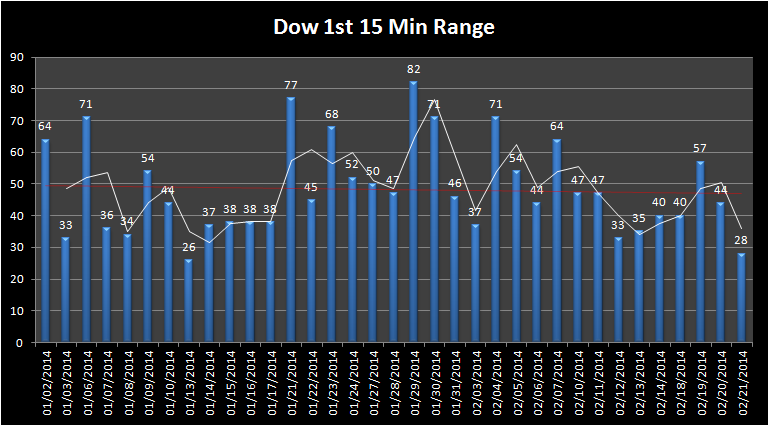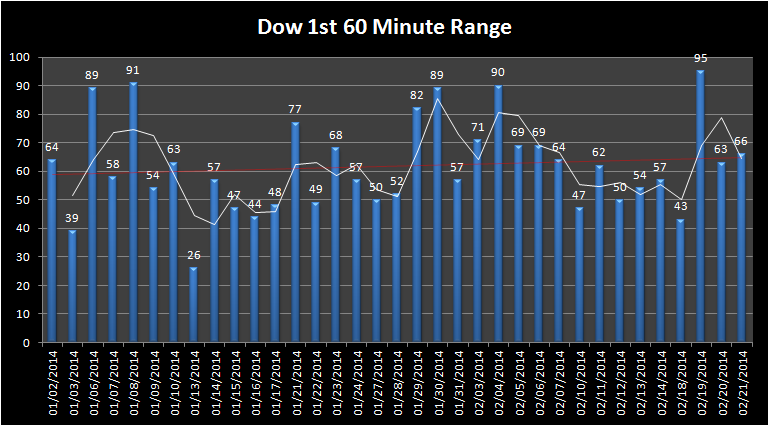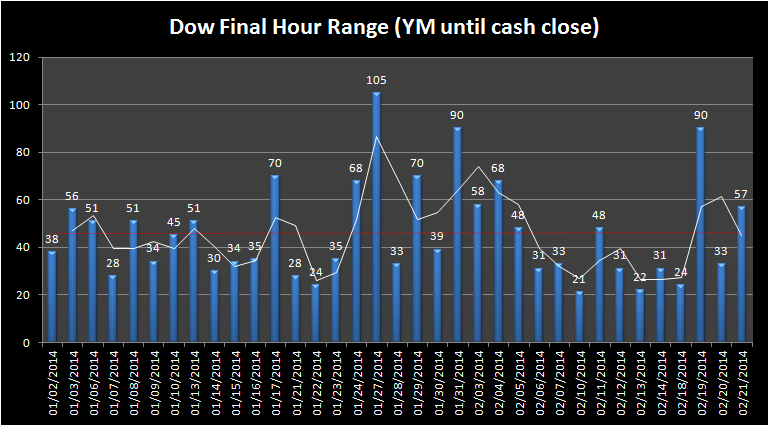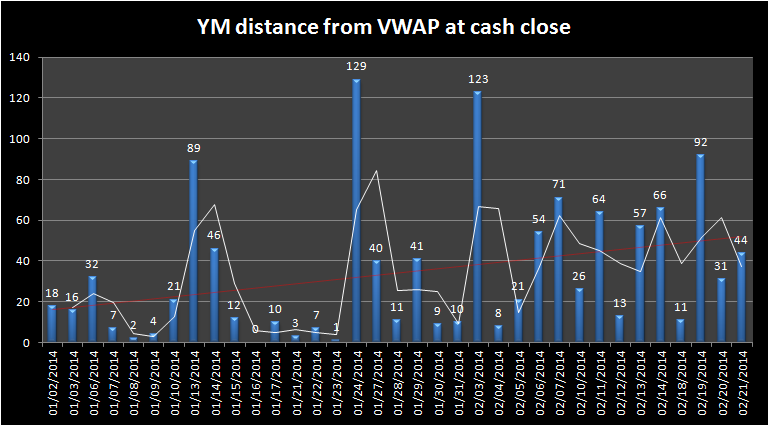 Advertisement
Advertisement