Case Shiller 9am ET

Consumer Confidence/Richmond Fed @ 10.00am ET

Shanghai -2% (again)
MT- GOX bitcoin exchange disappears

Stock traders watchlist: TSLA, SCTY, LNKD, FB, VVUS

Home Depot missed earnings
Yesterday saw us break through our big levels and the markets pushed on to all time highs. Bulls were left with a sour taste in their mouths though after a rather nasty final 15 minutes of trade.
But, we need to put that into perspective……all time highs. We'll need some more commitment from the sellers before we start getting ultra bearish. Despite that, the last 15 minutes was unexpected and starts to make traders a bit more uneasy.
When traders get uneasy we get nice intraday opportunities both ways…which is a good thing!
One of the biggest 5 minute volume bars we've seen for a long time came in during the last 5 minutes on the ES. The last time we had that much volume the next day wasn't pretty (see chart)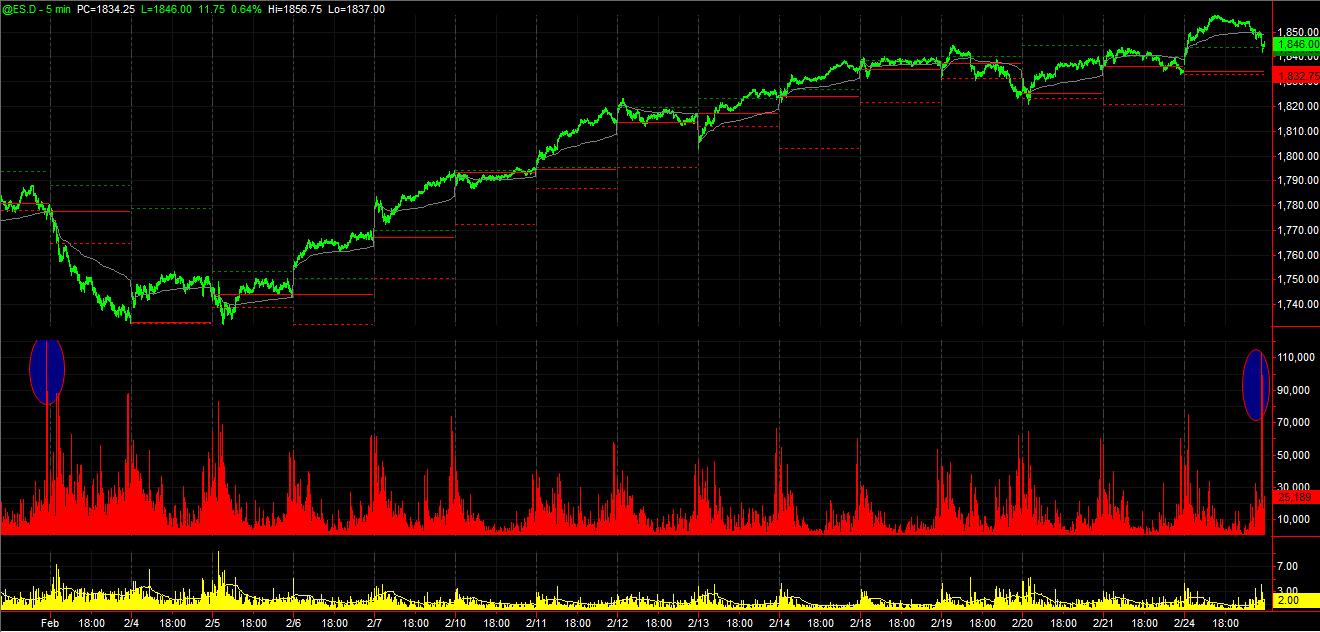 The overnight ranges are very low, some of the lowest of the year so far. We have some key data coming out at 10amET so I lets hope that lights a fire under the volume.
China was down another 2% last night (China Theme): Yellen is talking on Thursday (Taper theme) USDTRY is starting to lift back up again (EEM theme)
Good trading,
Morning Audio Briefing @ 9.00AM ET/ 2.00PM GMT
Market Ranges – Data taken from first trading day of 2014 to 21st February 2014, updated each Monday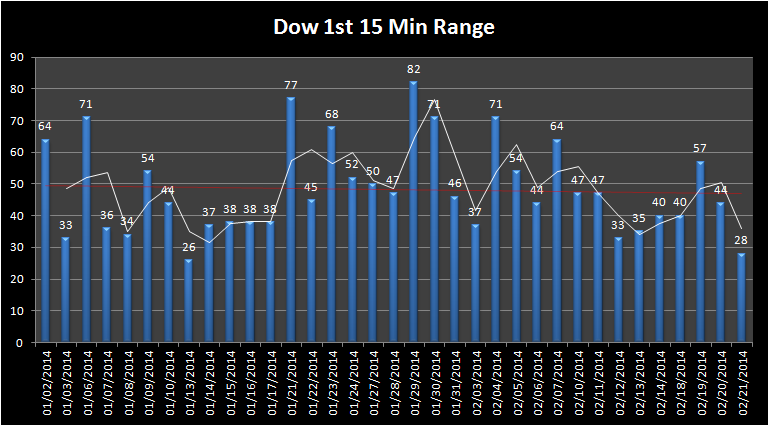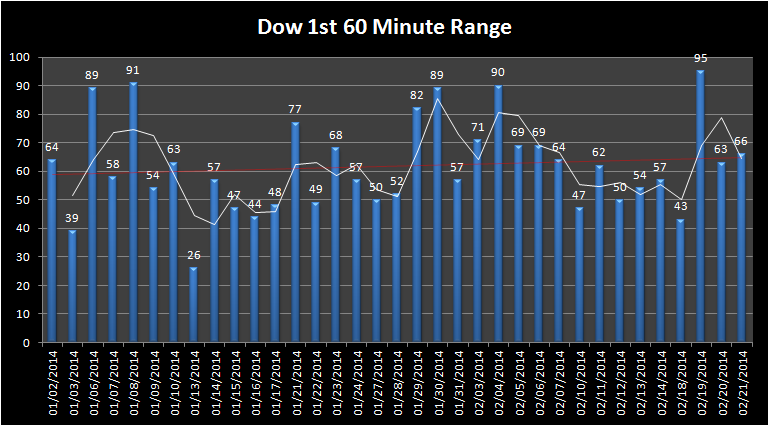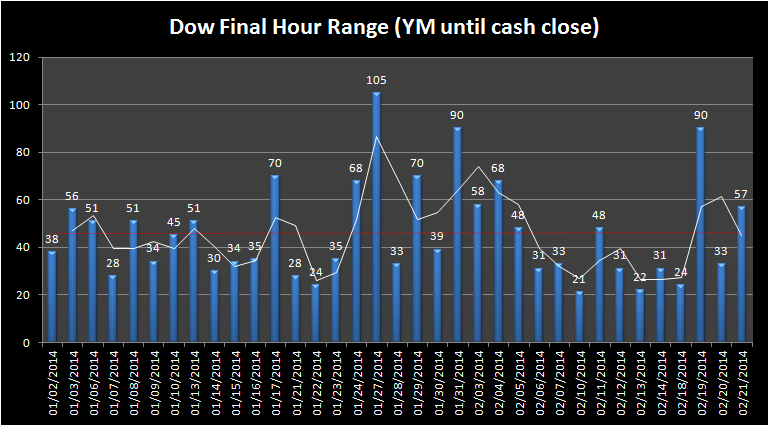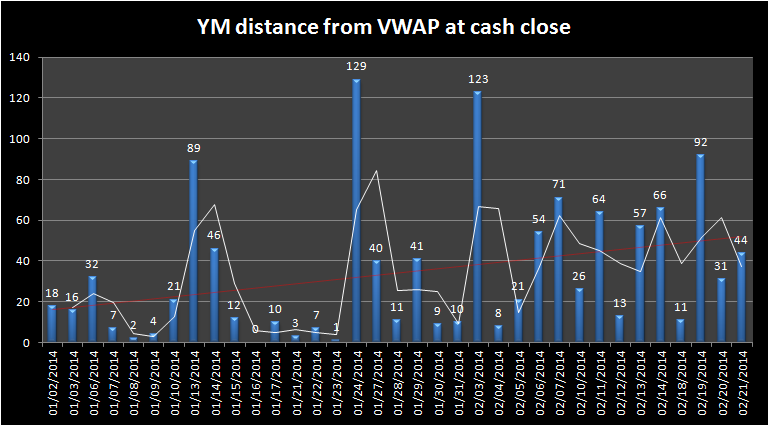 Advertisement
Advertisement