PMI services @ 8.58am ET

Dallas Fed Mfg @ 10.30am ET

Shanghai -2%
Ukraine Stock Exchange rallies 10%

Stock traders watchlist: GRPN, NFLX, DDD

Yellen talking on Thursday
For five days in a row the US indices have struggled with new highs, every single trader is watching that 1840/50 ES level with intent. Any shorts thinking it will fail will have stops above it, any longs will be looking for it to break and hold early in the week to open up a week end rally.
This is great for no bias short term traders like us, pretty much any test of this level will set up a trade. A break that fails and rolls over will certainly trap longs and frustrate shorts, a break, hold and drive will punish any remaining bears who will likely lick their wounds for a day or two. Either way focusing on price action and tape if we do break is going to pay dividends.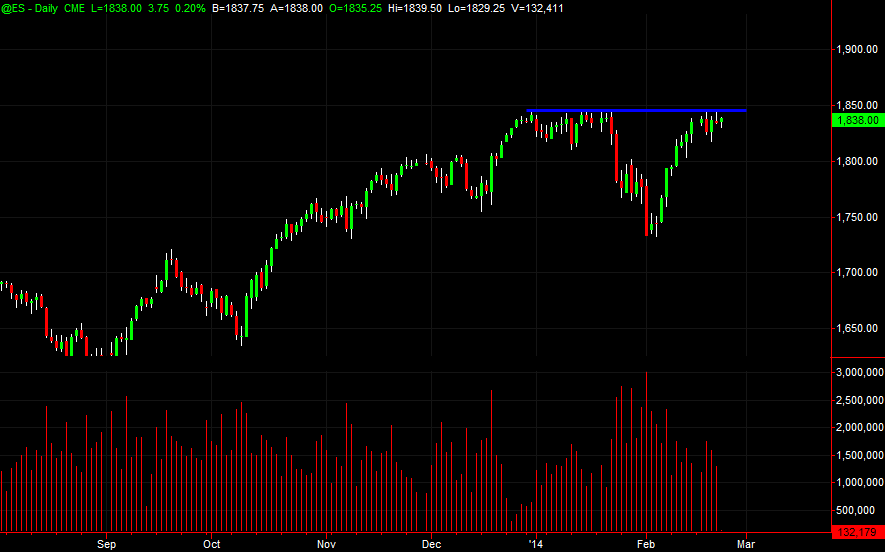 China had some pretty awful numbers overnight which the markets have again shrugged off, you can't ignore what price is saying when in spite of bad news it stays strong. You only have to imagine how it will react if there is a flurry of good news.
But the markets surprised us with some decent moves out of nowhere last week so it pays to be on your toes again this week and trade what's in front of you at the time.
Silver makes fresh yearly highs this morning, coffee and natural gas find another early morning bid.
Good trading, make it a great week.
Market Ranges – Data taken from first trading day of 2014 to 21st February 2014, updated each Monday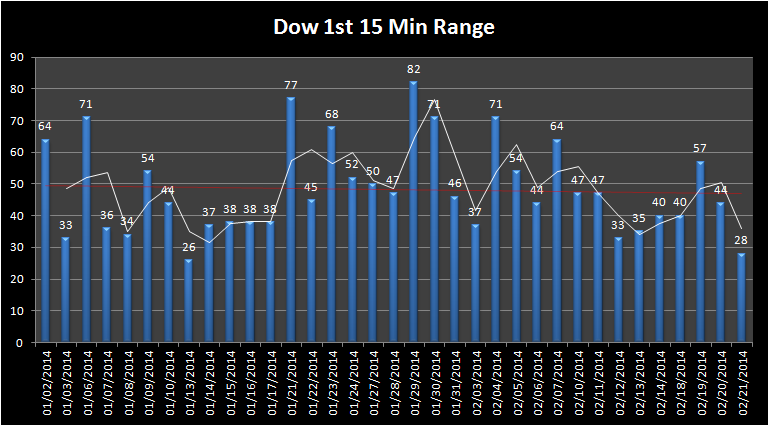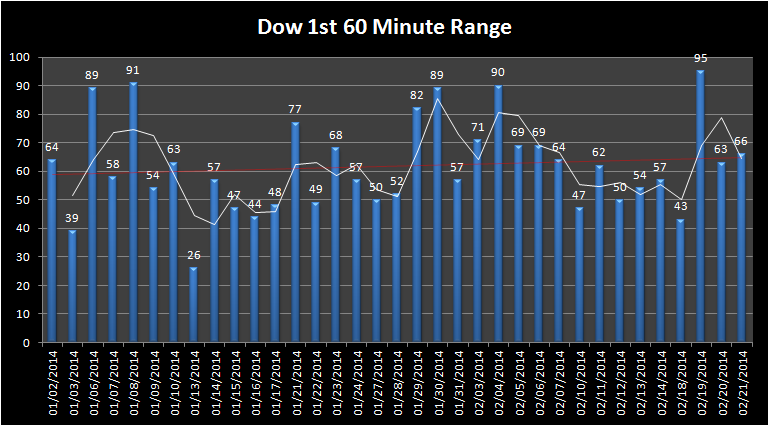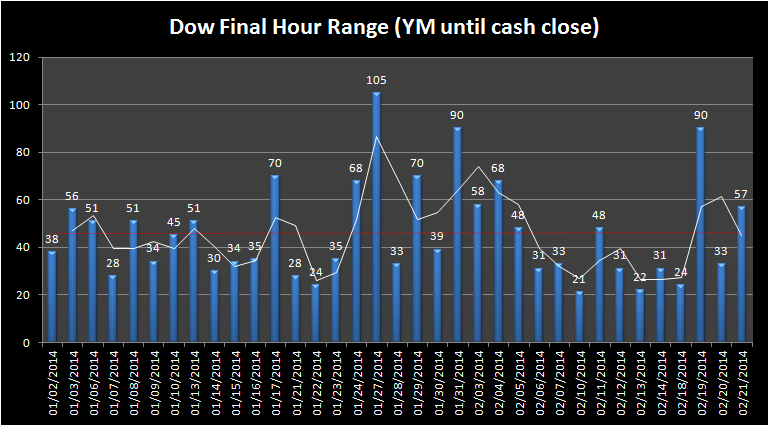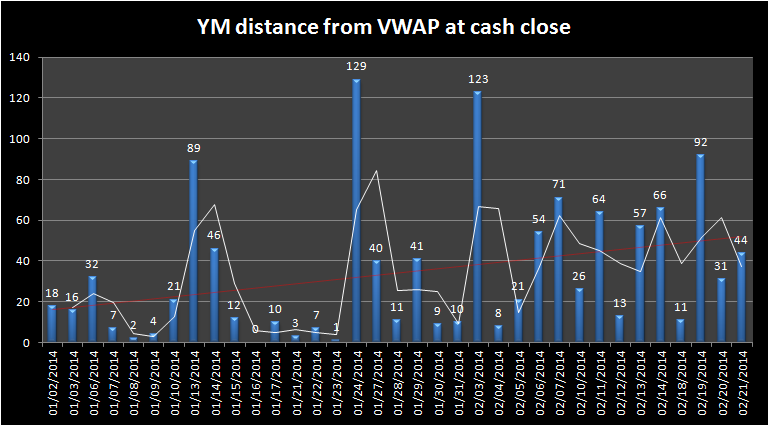 Advertisement
Advertisement