Non Farm Payrolls @ 8.30 am ET

International Trade Balance @ 8.30 am ET

Consumer Credit @ 10.00 am ET
Jobs number consensus 140k

Stock traders watchlist: FEYE, DDD, SKUL, BIG

Nikkei up almost 1%
It's all about the non farm payrolls today, the expectation is for a number around 140k. Again cold weather is expected to have distorted the data somewhat. Does that mean a low number will still be forgiven and put down to the weather……? 

Obama has called Putin (again) but so far Putin has not yielded to his demands. You wonder how this will play out in the end, if Putin is determined to take Crimea, Ukraine are not in a position to defend a Russian force and the people of Crimea seemingly willing to become part of Russia. Where does that leave the West? If they don't act they will be giving the green light to similar episodes. If they do then it could become very nasty very quickly. This story is still the biggest headline risk going.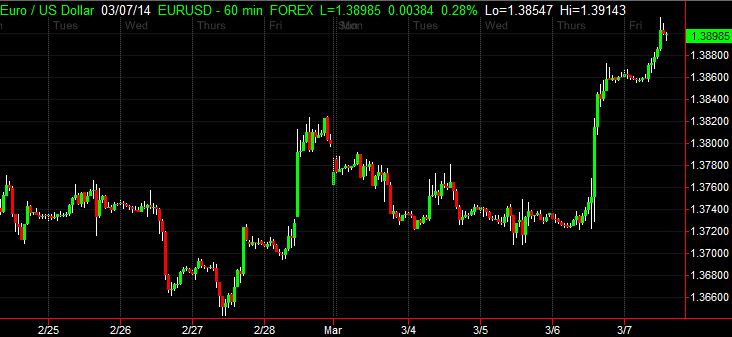 For two days in a row we've seen the lowest YM range of the year. Yesterday we hoped for some range expansion but I suspect with NFP today traders weren't in any hurry to put any serious money to work. We are within 1 ATR of the all time high for the YM.
EURUSD continues to chug higher today after Draghis comments yesterday. DAX is -60 as I type, trading under yesterdays low. DAX was by far the weakest yesterday and never really saw any strength.
Good trading,
Market Ranges – Data taken from first trading day of 2014 to 2nd March 2014, updated each Monday