GDP 8.30am ET

Chicago PMI 9.45am ET

Consumer Sentiment 9.55am ET
Pending Home Sales 10.00am ET

Stock traders watchlist: TSLA, JCP, EBAY, WDAY

MT Gox (bitcoin exchange) loses $470m – Bankrupt
The SPX managed an all time high close last night after Yellens testimony. She continues to have the midas touch with the markets, saying the right things when under fire. Although interestingly only 6% of all S&P 500 stocks closed at or near to a new high.
The Dow 30 continues to lag in the medium term needing another 300 or so points to claim an all time high print, DAX is also lagging slightly.
Ovenight trade so far has been very lackluster  with a small range and lower than usual volume. The question today will be "Can this daily flag break hold or is it just another fake out?"

Trading has also been very muted today in Europe, possibly because it's the last day of the month and we have a batch of data due just after the US open meaning no one is willing to commit too heavily. Although EURUSD claimed a new yearly high after better than expected eurozone figures.
Ukraine continues to dominate news wires with pictures surfacing of masked armed men holding the airport in Crimea. In a bizarre twist no one knows exactly who they are as they won't talk to the media, aren't wearing army issue clothing or wearing identifying insignia.
On a side note the Ukraine president is set to make a speech from Russia today at 1pm GMT (8am ET). Which may either inflame things further or calm fears of any escalation in events. From a traders perspective it's not having a direct impact on markets but I suspect many portfolio managers and traders are keeping an eye on events should they take a turn for the worse.
We have a good batch of data coming out after the close so I'll be watching that closely for any catalyst to get this market moving.
Good trading all,
Market Ranges – Data taken from first trading day of 2014 to 21st February 2014, updated each Monday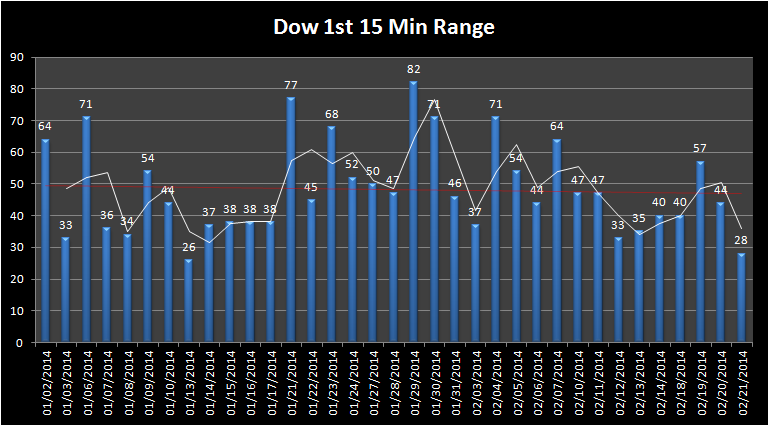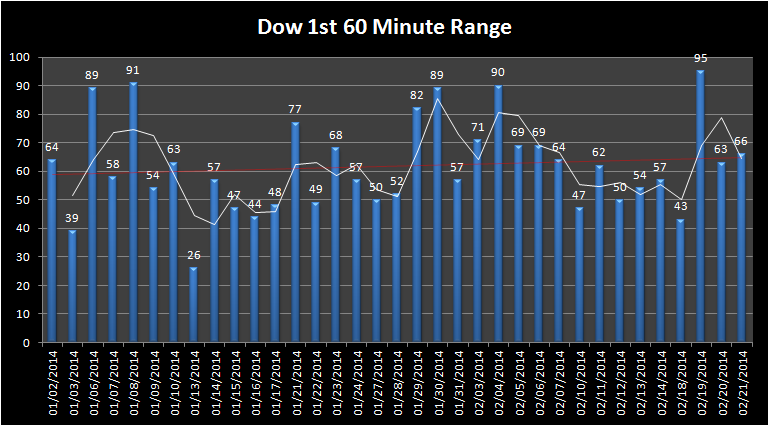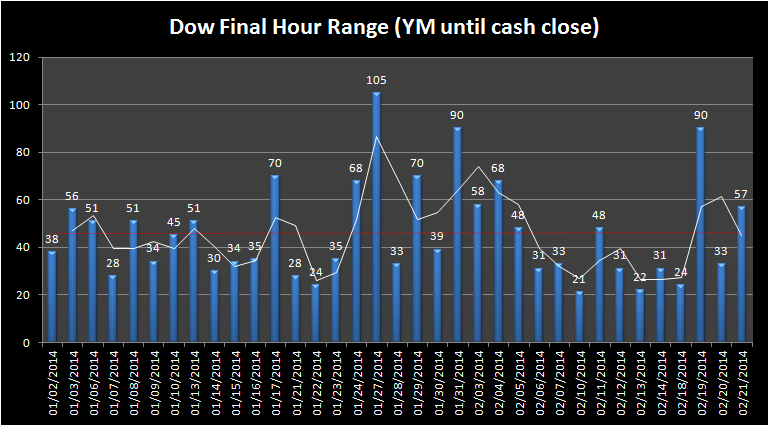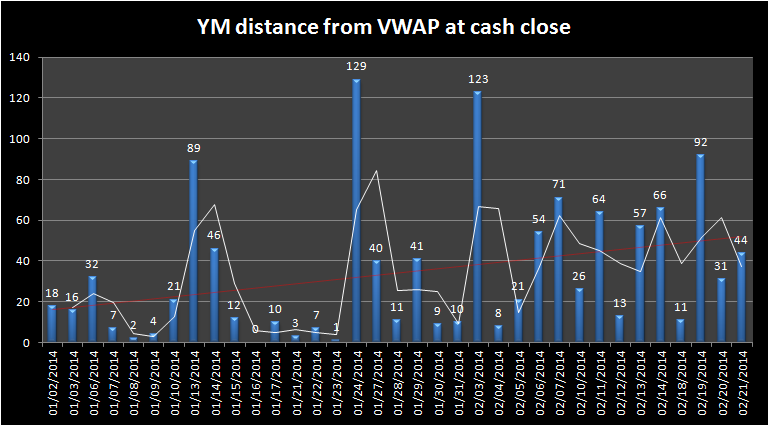 Advertisement
Advertisement