Existing Home Sales @ 10am ET

Two fed speakers speaking @ 1.10PM, 12.45PM ET

Nikkei +3% on thin volume
Groupon misses, currently down 14%

Stock traders watchlist: GRPN, FB, MVIS, AAPL, GOOG

Google tried to buy whatsapp for more than $19bln (M&A theme)
The Ukraine president has agreed to an early election after last nights meeting. He has also agreed to make some changes although many protesters want him gone completely, this seems far from over yet.
Things are looking bad on the ground for Ukrainians, bank runs, panic food and fuel buying are becoming a familiar sight. Those who can are leaving the country. S & P say it's only a matter of time before a Ukraine debt default and have cut their rating to CCC, eight levels before investment grade.
GRPN shares are sliding 14% after a bad earnings release, the overnight reaction was an algo party to say the least! (see below)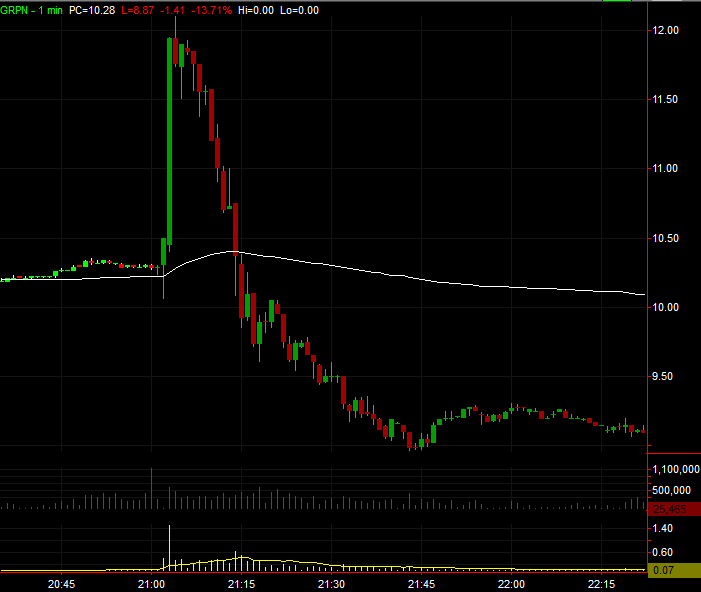 Unlike last month China PMI failed to have any meaningful impact on stocks yesterday. The markets had one attempt to push lower before the "buy yesterdays low" algos were switched on. China, taper, emerging markets all seem to have been brushed aside for now. Wednesday still has the week high print for most markets but all highs are well within striking range today should the bulls want to get involved.
We have two Fed speakers later today, with the voting member Richard Fisher speaking @ around 12.45pm
Good trading.
Morning Audio Briefing @ 9.00AM ET/ 2.00PM GMT
Market Ranges – Data taken from first trading day of 2014 to 14th February 2014, updated each Monday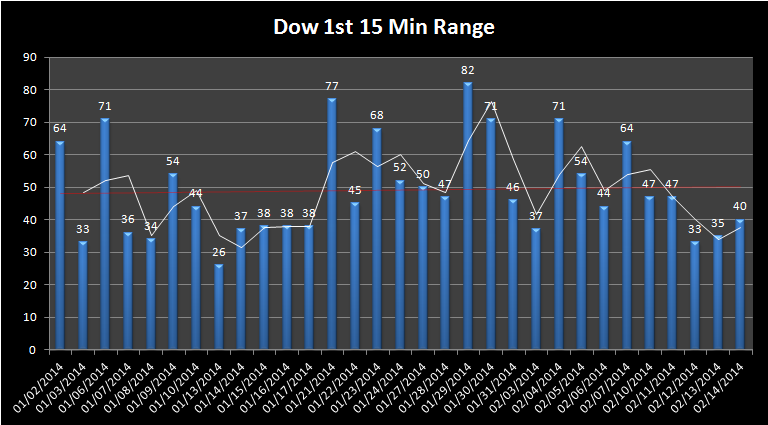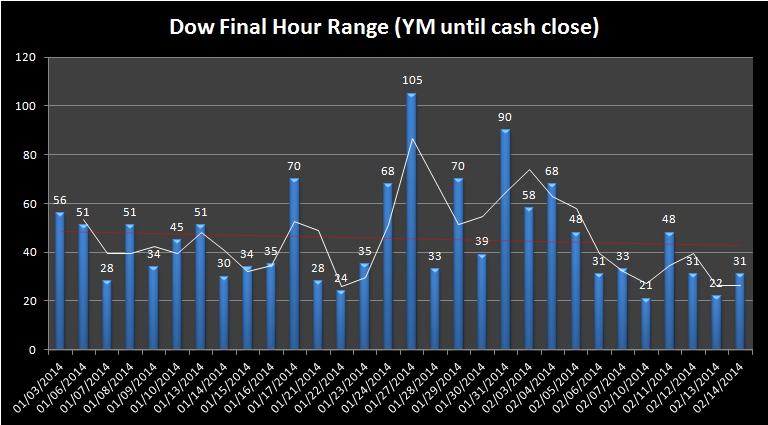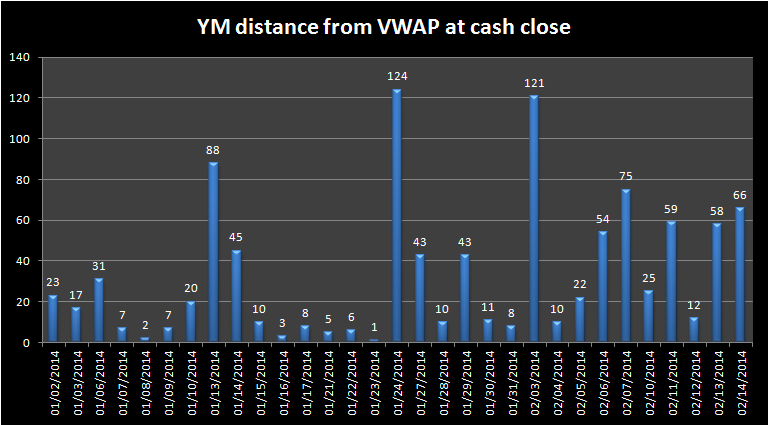 Advertisement
Advertisement