Import & Export @ 8.30am, Industrial Production @ 9.15am ET

Consumer Sentiment @ 9.55am ET

This mornings Eurozone data mildly bullish
Europe & US futs broadly +ve

Stock traders watchlist: TWTR, CLF, FB, AAPL, TSLA, WTW

Presidents day on Monday (early volume crush possible)
Happy Valentines Day……Gold and Silver are on a valentines day tear. + 3.3% for Silver and +1.32% for Gold.
The markets are holding onto yesterdays gains well so far, the YM futures had a little wobble in the early hours down to the key 15920 level but are now currently banging their head at 16k. Range is still in double digits.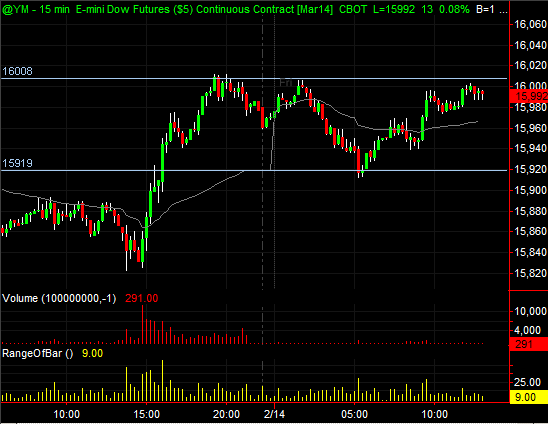 The day before Presidents day is historically weak. Statistics show it's been down 17 of the last 22 years……make of that what you will
Nasdaq continues to lead this party with incredible strength from last weeks lows. As I type it's trading above yesterdays high. I'll be keeping my eye on the tech momentum plays like AAPL, FB, TWTR, TSLA etc to see how they perform at the open.
Good trading, make it a great end to the week.
Retail Sentiment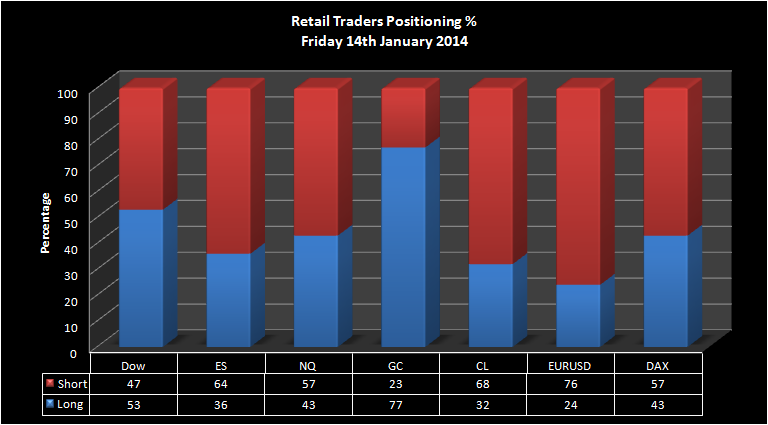 Market Ranges – Data taken from first trading day of 2014 to 7th February 2014, updated each Monday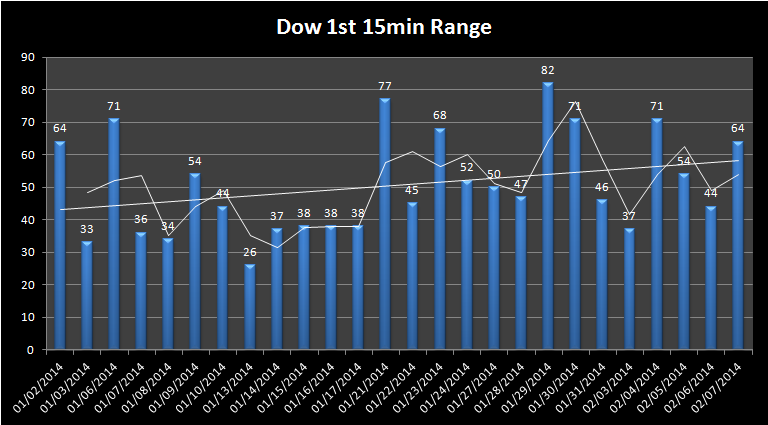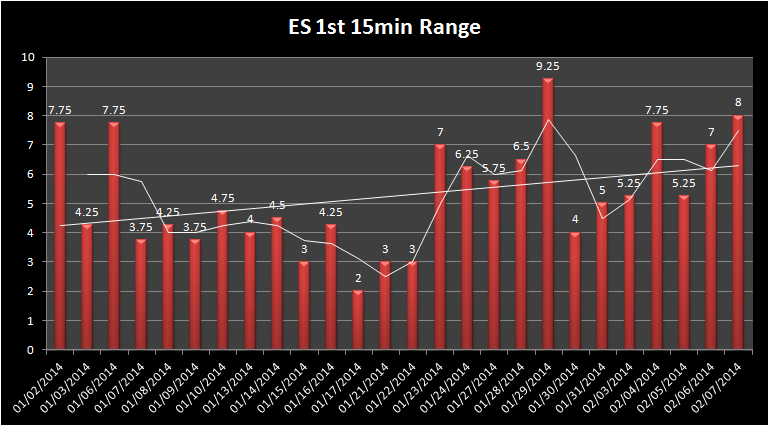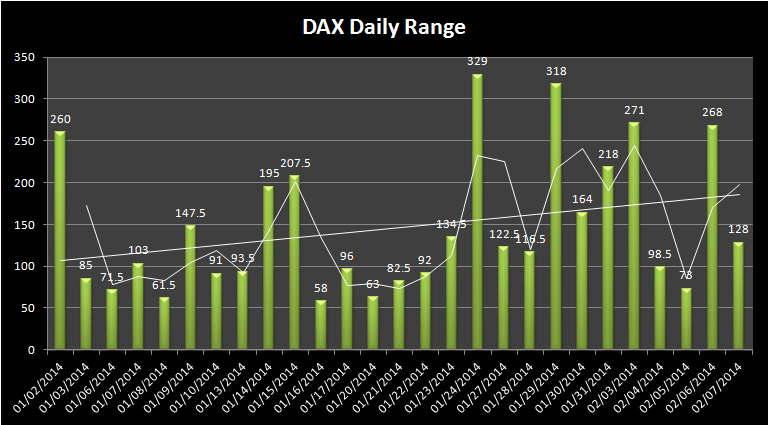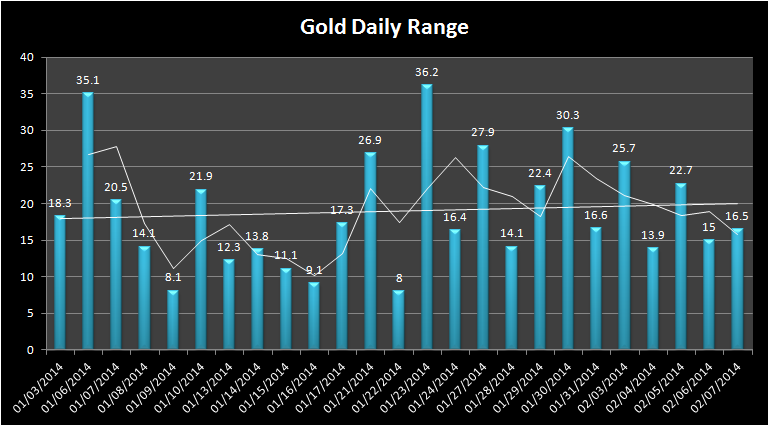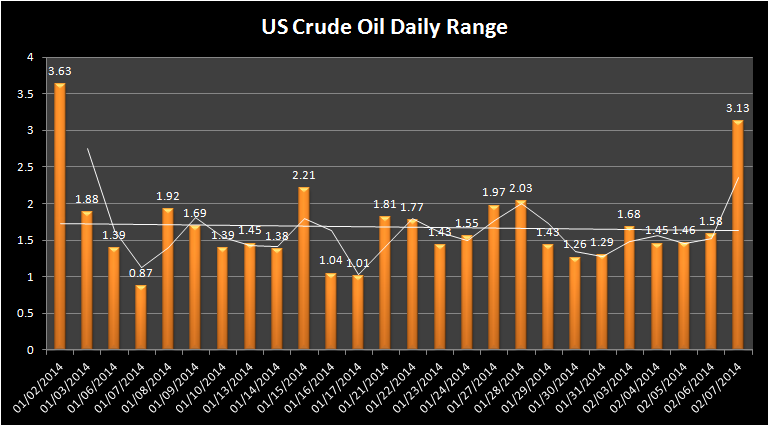 Advertisement
Advertisement